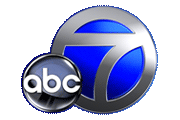 Alameda
http://www.myalamedaparade.com/
http://www.alamedarace.com/
https://www.facebook.com/AlamedaParade
Alameda Mayor's Fourth of July Parade
- 2nd longest parade in the nation starts at Lincoln Ave. and Park St., Alameda, CA. Wednesday, July 4, 2012. Race starts at 9:45am, parade starts at 10am and Jumpin' & Jivin' Jubilee begins at 12pm. (510) 633-9550.
Antioch

http://www.antiochjuly4th.com/
Antioch July 4th, 2012 Celebration
- Parade at 7pm and fireworks at 9:30pm at the historic waterfront Rivertown District. Live music, kids zone, car show and food. Wednesday, July 4, 2012. Antioch, CA 94509.
Berkeley Marina

http://www.anotherbullwinkelshow.com/4th-of-july/index.html
4th of July at Berkeley Marina
- Fireworks starts at 9:30pm. Live entertainment all day, face painting, arts & crafts, Adventure Playground, dragon boat rowing, and food. Wednesday, July 4, 2012. 12pm - 10pm. 201 University Ave. Berkeley, CA 94710. (510) 548-5335.
Commodore Events

http://commodoreevents.com/fourthofjulycruise.html
Happy Independence Day on the Cabernet!
- Gourmet buffet dinner, dancing, bar, and fireworks aboard luxury yacht. Wednesday, July 4, 2012. 6 p.m. 11 p.m. Boarding at 6 p.m. 2394 Mariners Square Dr. Alameda, CA 94501. (510) 337-9000.
Craneway Pavillion

http://www.craneway.com/Events/
Target Independence Day Celebration
- Live music, food and fireworks! Gates open at 5pm, live music begins at 6:30pm, and the Oakland East Bay Symphony starts performance at 8pm. Guests are encouraged to bring their own blankets and chairs. Tuesday, July 3, 2012. 1414 Harbour Way South, Richmond, CA 94804.
Irvington District of Fremont
http://fremont4th.org/
Fremont 4th of July Parade
- Floats, marching bands, balloons, equestrian units and some surprise out-of-town entries at the historic Irvington District. Wednesday, July 4, 2012. Parade starts 10am at Mission Blvd. & Pine St. Fremont.
Jack London Square
http://www.jacklondonsquare.com/events.php#special_events
July 4th Family Fun Festival
- Family fun, activities for kids, live music, festival food and entertainment at Jack London Square. Wednesday, July 4, 2012. 11am - 4pm. Broadway & 1st St. Oakland, CA 94607. (510) 627-1670.
USS Hornet Museum

http://www.uss-hornet.org/calendar/4thjuly/index.shtml
Fourth of July Party
- View of surrounding fireworks displays begins around 9:15pm with patriotic music (weather permitting). NOTE: USS Hornet does not host the fireworks show. Throughout the day, live music and entertainment featuring The Cocktail Monkeys. Carnival Games, Flight Simulator, Jump House, Interactive Games, ship exploration, food and beverages. Wednesday, July 4, 2012, 1pm - 9pm. 707 W. Hornet Ave, Alameda, CA 94501. (510) 521-8448 x282.
USS Potomac

http://www.usspotomac.org/documents/2012_charter_brochure.pdf
http://www.usspotomac.org/events/images/FourthofJuly2012.jpg
July 4th Fireworks On San Francisco Bay
- Champagne, dessert, tea, coffee and fireworks aboard Franklin Delano Roosevelt's "Floating White House." Wednesday, July 4, 2012. 7:30 p.m. 10:30 p.m. Yacht docks at Clay St., Jack London Square, Oakland, CA. (510) 627-1215.
Print Page