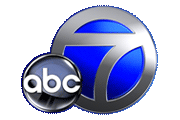 Burgess Park, Menlo Park
http://www.menlopark.org/departments/com/spevents.html
4th of July Parade and Celebration
- The parade starts at 11:45am on Santa Cruz avenue and heads to Burgess Park. Enjoy music, carnival games, food and more! Wednesday, July 4th, 2012 11:30am - 2:30pm. Burgess Park, 701 Laurel Street, Menlo Park, CA 94025. (650) 330-2200.
Frontierland Park, Pacifica
http://www.cityofpacifica.org/about/calendar.asp?ViewBy=7&CalDate=7/4/2012&EventDateID=24151
4th of July Celebration at Frontierland Park
- Crafts, games, music and more! Rocket Run 5-Mile Run precedes event at Pacifica Community Center. Wednesday, July 4th, 2012 11am - 4pm. FrontierLand Park, Pacifica, CA 94044. (650) 738-7381.
Leo Ryan Park

http://www.fostercity.org/Services/classes/upload/special%20events.pdf
Foster City Fourth of July Celebration
- Fireworks at 9:30pm, parade, games, musical entertainment, food, dog show, and more. Wednesday, July 4, 2012 10am - 9:45pm. Leo J. Ryan Park, 650 Shell Boulevard, Foster City, CA 94404. (650) 286-3380.
Mitchell Park, Palo Alto
http://www.cityofpaloalto.org/
31st Annual Summer Festival & Chili Cook-off
- 20 teams of chefs battle for the chlli championship, live music, line dancing, children's activities, jumpy houses and food vendors. Free admission. Wednesday, July 4, 2012 12pm - 5pm (Chili tasting starts at 1:30pm). Mitchell Park, 600 East Meadow Drive, Palo Alto, CA. (650) 463-4921.
Redwood City

http://www.parade.org/
Family 4th: "Salute to Agriculture"
- A Fourth of July fireworks show is returning to the Port of Redwood City this year for the first time since 2009. Parade, food, arts, crafts, entertainment, bands and kids area. Parade starts at 10am, Festival starts at 9am. Wednesday, July 4th, 2012. 9am - 5pm. Starting at about 9:15 p.m., the fireworks will be visible from downtown Redwood City. The port will provide a public viewing area along its waterfront off of Seaport Court. Main St & Marshall St., Redwood City, CA 94063. (650) 365-1825.
Print Page